Podcast: Play in new window | Download
What do butt play, pegging the patriarchy, non-sexual Dominance & submission, strap-ons, and sex clubs have in common? Why, Luna Matatas, of course.
She is joining me this week to talk about all the delicious, yumminess that is kink and pleasure. As a fellow O.School Pleasure Professional (check out her Fuck Like a Goddess weekly live stream), she loves talking about sex club etiquette, anal and how to seduce the anus, pee play, and strap-ons.
We go all the places, plus we field a few listeners questions while we're at it.
Plus, we have a yummy bonus chat all about piss play exclusively for Patreon supporters. Not yet a supporter of the show? Head to Patreon.com/sexgetsreal to join the fun.
If you want to grab my latest workshop on ethical porn and how to use porn in your relationship or any of my other online courses and workshops, you can check that out at dawnserra.com/courses.
Follow Sex Gets Real on Twitter and Facebook. It's true. Oh! And Dawn is on Instagram.
In this episode, Luna and I talk about:
How Luna came up with her super popular t-shirts, #PegThePatriarchy.
Buttstravaganza is happening Monday, January 15th for Luna's birthday, so if you have a chance to tune into O.School there are butt-tastic giveaways.
Seducing the anus and how we can do that, especially with all the big feelings we have about our butts and buttholes.
Strap-on sex, especially in a fat body, can be complex, fun, and subversive. Luna and I geek out about our love of strap-ons and the power our cocks give us.
How Luna's cock actually enhances her femininity.
The importance of choosing a harness that suits your body and your aesthetic because you want something that not only fits but also that feels yummy and good.
Laughter and play as a way to improve feedback and communication in the bedroom.
A listener email from Victor, who is an 18 year old guy, and he is dying to get into sex clubs. How does he find them and how does he get in?
Sex club etiquette and why so many women and queer folks are so guarded in dungeons and sex clubs.
Non-sexual Dominance and submission – Luna has some beautiful things to say about all the yummy ways we can engage in kink and D/s without it having to be a sexual relationship or any nudity. It expands SO many possibilities and offers so much more access to touch and connection.
What if the pinnacle of pleasure and the erotic isn't always sexual? What if power, connection, and the erotic could be reached from food or dance or non-sexual kink? We explore that together.
Hopeless Lover wrote in about being in a long distance relationship, being with a virgin, and why he struggles to orgasm now that they're having sex.
About Luna Matatas: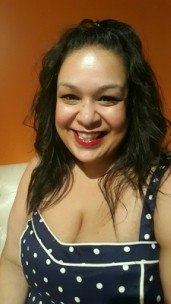 Luna Matatas is a sex and pleasure educator, crafting goddess and burlesque performer wannabe. She celebrates femininity, sex and body-positivity and all things that glitter. Luna packs over 10 years of experience internationally and locally in health and sexuality education. She takes a playful, realistic and open-minded approach to adult education. As a self-identified pleasure pusher, Luna facilitates accessible, judgement-free and safe spaces for people to be curious about their bodies, desires and relationships with themselves and others. Her workshops are refreshingly funny, warm and inviting. She loves hugs and is terrified of spiders and eggplant.
Stay in touch with Luna on Facebook, Instagram, Twitter @lunamatatas, and on Fetlife where she is somethingshiny.
Listen and subscribe to Sex Gets Real
Use the player at the top of this page.
Now available on Spotify. Search for "sex gets real".
Find the Sex Gets Real channel on IHeartRadio.
Hearing from you is the best
Call or text: 747-444-1840 (standard messaging rates apply)
Contact form: Click here (and it's anonymous)