Podcast: Play in new window | Download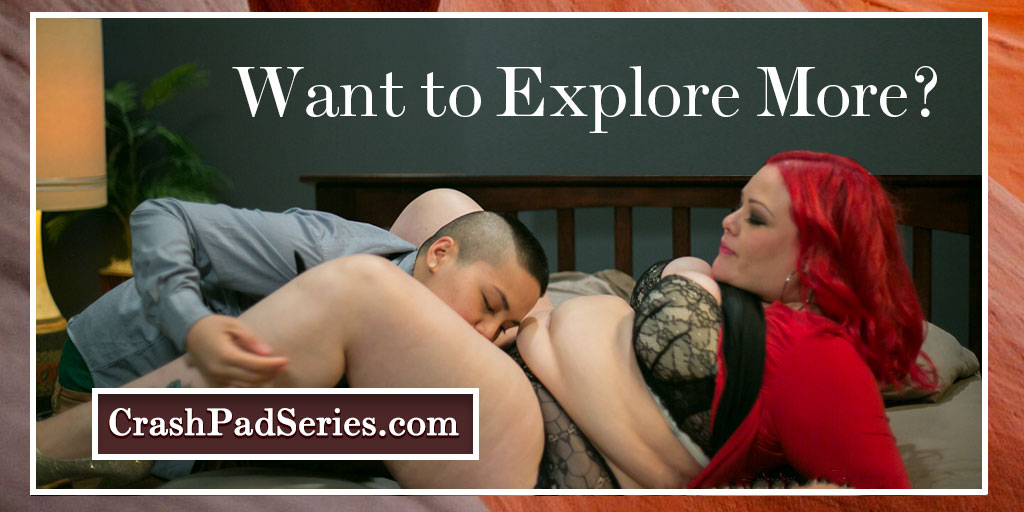 I am so excited. CrashPad Series is sponsoring the Explore More Summit: Bodies Edition AND they sent me an exclusive audio clip of April Flores and Milcah filming a recent scene. You can hear the juicy details in the show this week. HEAR THE PORN!
If you want to hear more from April about porn and fat sex, she's speaking at the summit which starts December 4th. It's free and online, so sign-up today! We'll spend 5 days going super deep into body politics, self acceptance, fat activism, diet culture, weight stigma, and shedding body shame so we can center our pleasure.
To see the line-up for the summit and to enroll, pop over to exploremoresummit.com. And if you want to see the VERY HOT scene with April and Milcah, head to CrashPadSeries.com and join today.
This week, Barbara Carrellas joins me to talk all about tantra. Her incredible, inclusive book, "Urban Tantra" just celebrated it's 10 year anniversary by releasing an updated 2nd edition. The new edition includes tantra for asexual/aromantic folks and an entire chapter on erotic massage for trans and gender non-conformity bodies.
If you've listened to the show for any amount of time, you know that I adore this book and Barbara's approach to tantra. And, this week's episode gives you a delicious idea of why – it's so inclusive, so open, so welcoming, and absolutely designed for you to customize it to fit your needs, desires, and life.
Tantra shouldn't be about certain positions, heterosexual bodies, masculinity or femininity and certain genders because it's a spiritual practice. And spiritual practices need to include everybody in every body.
Grab the 2nd edition of Urban Tantra RIGHT NOW. Looking for my new porn workshop? Pop over here.
Follow Sex Gets Real on Twitter and Facebook. It's true. Oh! And Dawn is on Instagram.
In this episode, Barbara and I talk about:
The ten year anniversary of her incredible, inclusive book, "Urban Tantra." It was ground breaking 10 years ago and the updates to the 2nd edition keep it in that ground-breaking category, still.
What tantra is and how Barbara defines it based on her experiences and knowledge of it.
Why Barbara thinks a critical question is, "Why do you do sex?" What is your why? Is it something a bit deeper than just because it's fun?
Actively cultivating moments of connection to self, to other, to God/god, to transcendence through sex and tantra.
Why tantra doesn't have to take hours and days, but can be something done in small moments and short bits of time in our every day lives. It's about a sexual practice and mindful conscious choices more than 8 hour orgies.
What happens when we take genitals off the table and explore sex without them? Barbara talks about full energy orgasms.
Why Barbara created Urban Tantra and what it has to do with the AIDS crisis in the 80's. When sex equals death, where do you turn?
Sharing and learning from each other, especially when sexuality spaces have every kind of body, race, age, sexuality, and gender present.
Cultural appropriation and the conscious sexuality movements, and how Barbara has reconciled the use of the word "tantra" as a Western white person.
Why Urban Tantra is about creating your OWN version of tantra that serves you and your sexuality. Barbara's vision is so inviting and inclusive.
We dive into the newest chapter of Urban Tantra all about massage for trans and non-binary/gender non-conforming folks. We geek out about how she created erotic touch rituals for this rich variety of bodies and genders.
What it looks like to experiment with erotic touch and massage – this part tickles me deeply. I want ALL of us to have this!!!!
The 2nd edition of Urban Tantra now includes tips and updates for asexual and aromantic folks, which is wildly exciting.
How to create your own sexual and erotic rituals, as well as where to look to find groups that might offer what you're looking for.
Breathgasms, angergasms, and energetic release – what is it and how do you do it? Barbara is an expert in this space and talks about it at length in Urban Tantra. Also, why focusing on your breath can be confronting and emotional.
About Barbara Carrellas: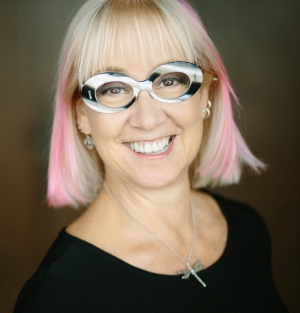 Barbara Carrellas is celebrating the brand new second edition of her bestselling book, Urban Tantra: Sacred Sex for the Twenty First Century—the world's first LGBTQ- and BDSM-inclusive Tantric sex book. She has also written Ecstasy is Necessary: A Practical Guide To Sex, Relationships and Oh So Much More, and Luxurious Loving. Barbara is the founder of Urban Tantra® — a philosophy, an international community, and an inclusive conscious sexuality practice—and the Urban Tantra® Professional Training Program, a comprehensive training program in the practice and application of conscious sexuality, supporting both personal and professional goals. She was named Best Tantric Sex Seminar Leader in New York City by Time Out/NY Magazine for her Urban Tantra® workshops, and was awarded a 2016 Sexual Freedom Award for Lifetime Achievement.
You can stay in touch with Barbara on Facebook and also on Twitter @UrbanTantrika.
Listen and subscribe to Sex Gets Real
Use the player at the top of this page.
Now available on Spotify. Search for "sex gets real".
Find the Sex Gets Real channel on IHeartRadio.
Hearing from you is the best
Call or text: 747-444-1840 (standard messaging rates apply)
Contact form: Click here (and it's anonymous)