Podcast: Play in new window | Download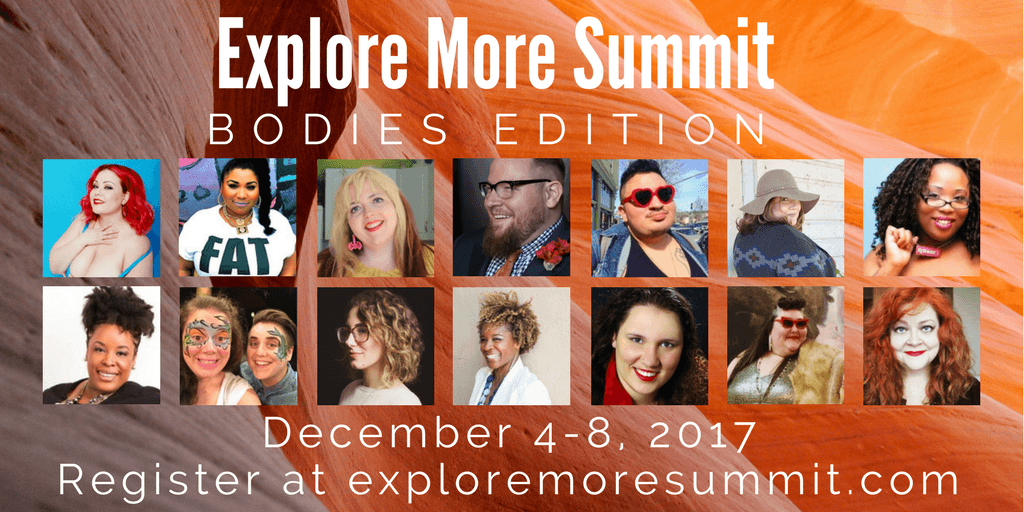 First up, I am so excited to announce the Explore More Summit: Bodies Edition. It kicks off December 4th and it's totally free. We'll spend 5 days going super deep into body politics, self acceptance, fat activism, diet culture, weight stigma, and shedding body shame so we can center our pleasure.
To see the line-up and to enroll, pop over to exploremoresummit.com.
This week we are talking about technology, innovation, and sex education. Andrea Barrica is here, the founder of O.School. She has long been in the tech industry, working with the titans in Silicone Valley, and it's clear that the internet is not designed for sex education or for safety.
Andrea is on a mission to change that. She wants people to have a harassment-free, trauma-informed place to access sex education that is real, powerful, and available anywhere in the world.
We talk about all the ways technology is currently failing us, what's next for sex education, and how we can design better solutions that center the most marginalized. This episode will totally scratch your geek side, so dive in!
Follow Sex Gets Real on Twitter and Facebook. It's true. Oh! And Dawn is on Instagram.
In this episode, Andrea and I talk about:
The launch of O.School, which Andrea has been working on forever. It's streaming, live sex education that you can watch from your computer or phone, anywhere in the world.
Andrea's sex education growing up, why she would have been better without any sex ed, and how she REALLY learned about sex.
Why it was scary for Andrea to explore her queer identity and what happened when she finally started seeking sex education as an adult.
Cosmo and porn for sex ed. Why is the internet such a terrible place to get sex education and why is it so difficult to find good information?
Where most of our technology actually comes from – streaming video and live chat, for example.
Andrea talks to CEO and creators in the tech space, and she sees that we're on the cusp of a huge change. What's next for sex education and tech?
Harassment online and how we can try and control for it with better planning and moderating. Because harassment should not be inevitable in online spaces.
The epidemic of loneliness and toxic masculinity that is the internet, and what Andrea and I are both trying to spread instead.
We all come into our sexuality with things we need to unlearn because we're all swimming in this sex negative soup.
Pleasure as resistance – what it means to Andrea. Some of her inspiration comes from Afrosexology! WOOT!
Tech leaders & folks in Silicone Valley believe sexism and patriarchy are over, so they aren't interested in investing time, money, or innovation to these spaces. Which  means we need to do it ourselves, which is where O.School comes in.
Shame and why it's so rampant – a lot starts from our refusal to offer young people and youth access to information about their bodies and sexuality and only grows as adults.
Why centering the most marginalized can solve so much of the design issues we experience in this world. Most of the information we have culturally about sex are based on decades-old studies of 18 year old white cis able-bodied men. No wonder we all feel so broken.
About Andrea Barrica: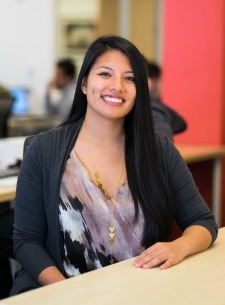 Andrea Barrica is CEO/co-founder of O.school, an online shame-free platform for pleasure education, powered by live-streaming and chat to help people unlearn shame, process trauma, and learn about sex and pleasure. Previously, Andrea co-founded YC-backed accounting and tax platform, inDinero.com, where she led sales and operations. She also served as a venture partner and entrepreneur-in-residence at 500 Startups, one of the world's most active, global seed funds.
Stay in touch with Andrea on LinkedIn and follow along on Twitter at @abarrica and @OschoolLive.
Listen and subscribe to Sex Gets Real
Use the player at the top of this page.
Now available on Spotify. Search for "sex gets real".
Find the Sex Gets Real channel on IHeartRadio.
Hearing from you is the best
Call or text: 747-444-1840 (standard messaging rates apply)
Contact form: Click here (and it's anonymous)