Podcast: Play in new window | Download
Guess what? Christopher Zeischegg is here this week. You may know him as porn performer Danny Wylde.
I had a chance to read his book, "The Wolves that Live in Skin and Space," and we talk all about his writing, the horror genre, leaving porn, bi-phobia within the porn world, why he's grateful to be in a monogamous relationship, how he got involved in creating a hot sauce called Wyldefire and a whole lot more.
Have you signed up for my Sex is a Social Skill group calls yet? It's a fun online group video chat every 2 weeks where we practice talking about sex, love, and life. Join in the fun and let's level up together. Learn more and enroll here. The next call is today, Sunday, September 3rd at 4:00pm Pacific.
Oh! Don't forget: Patreons who support at the $20 level and above get FREE access to the group calls. Of course, you can support the show at any level from $1 and up and it means so much to me. Literally, every pledge sends me into an excited squeal of delight. patreon.com/sexgetsreal
Follow Sex Gets Real on Twitter and Facebook. It's true. Oh! And Dawn is on Instagram.
In this episode, Chris and I talk about:
Chris's book, "The Wolves that Live in Skin and Space" and where that story came from – the darkness surrounding his time as a sex worker, Danny Wylde, and feeling burnt out on activism which turned into his horror novel.
The homophobia and bi-phobia in the porn industry. Chris talks about some of where that fear comes from because the safer sex practices are different between gay porn and straight porn.
How the practices in the porn industry around crossover performers actually forces people into the closet, which is the opposite of what the industry should want – full disclosure and open conversations so performers can consent and negotiate with full information.
How Chris uses his body for art, for porn, for music and the catharsis of using his body in that way.
Why the "porn is great" narrative exists and why the narrative isn't good enough. Chris also talks about how the porn industry has changed since 2008 and how you can't really make money the way you used to.
What Chris thought the gig was when he got into porn at the age of 19 and how that's all changed.
The future of porn.
Chris' desire of moving out sex work completely.
How Chris experiences sex as a former porn performer, his monogamous relationship, and why he loves the comfort what he has.
Chris's new book, "Body to Job," which comes out in 2018. He wanted to avoid the sex worker memoir trope that's become really popular and moved into magical realism with his new book.
Why Chris wants to step away from his porn identity and how he intentionally decided to exploit his Danny Wylde name to move into his writing career.
Wyldefire, the hot sauce that Chris is involved with.
Resources from this episode
Vice article on Chris and his hot sauce
Chris' creepy essay "Moral Imperative of Sexual Suffering"
About Christopher Zeischegg (Danny Wylde)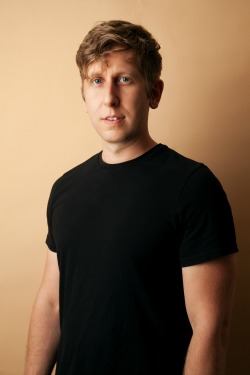 Christopher Zeischegg is a writer, musician, and filmmaker who spent eight years working in the adult industry as performer, Danny Wylde.
He's the author of two novels, Come to my Brother and The Wolves that Live in Skin and Space, and has contributed to The Feminist Porn Book, Best Sex Writing, Coming Out Like a Porn Star, Split Lips, and a variety of digital publications, such as Somesuch and Nerve.
His industrial metal band, Chiildren, released their second EP, The Circle Narrows, through Records Ad Nauseam in 2015.
He became the face of Wyldefire Hot Sauce in 2016.
Zeischegg lives in Los Angeles with his two cats, Victoria and Isis.
Listen and subscribe to Sex Gets Real
Use the player at the top of this page.
Now available on Spotify. Search for "sex gets real".
Find the Sex Gets Real channel on IHeartRadio.
Hearing from you is the best
Call or text: 747-444-1840 (standard messaging rates apply)
Contact form: Click here (and it's anonymous)