Podcast: Play in new window | Download
Wanna hang out and chat with me every other week? That's exactly what the Sex is a Social Skill group calls are for. It's like hanging at a coffee shop and having juicy conversations with me and other rad folks about all sorts of things in love, sex, pleasure, life… We'd love to see you there. Learn more and enroll here. The next call is today, Sunday, August 20th at 3:00pm Pacific/6:00pm Eastern.
I wanted to open this week's episode with a note about racism and white supremacy in light of the Charlottesville crap that's recently unfolded. I mentioned a bunch of places where you can donate money to help fight racism and support the folks on the ground doing the work. Find them here and here.
On to this week's episode… This week I'm joined by author Rachel Hills and model Jennie Runk to talk about Rachel's book "The Sex Myth" and the new play by the same name starring Jennie that will run for 5 days in New York this week.
We talk about all of the cultural myths that are keeping us trapped in pain and shame around sex. I particularly love Rachel's analysis on the myth that our worth as a human is determined by how other's see us sexually. This is a huge part of why we are all performing so hard to be seen as sexy and adventurous and wanted.
Jennie also talks about being a plus-sized model and exploring her identity as a lesbian in the stage production of The Sex Myth.
Oh! Don't forget: Patreons who support at the $20 level and above get FREE access to the group calls. Of course, you can support the show at any level from $1 and up and it means so much to me. Literally, every pledge sends me into an excited squeal of delight. patreon.com/sexgetsreal
Follow Sex Gets Real on Twitter and Facebook. It's true. Oh! And Dawn is on Instagram.
In this episode, Rachel, Jennie, and I talk about:
The Sex Myth and why I felt so seen as I read it. We've moved from a super sexually conservative narrative to the illusion of sexual adventure and sexual openness, but it's just as constrictive and conformity that keeps everyone performing.
The myth we have that your worth as a human being is tied to whether OTHER people find you sexually desirable and the damage that does, especially to young people.
How we think something is wrong with us if people don't want us, or if we aren't dating a bunch of folks.
All of the mental energy we put into whether we're having enough sex or the right kinds of sex, and how that takes away so much energy and time from other creative endeavors in our lives. Culturally, we're taught it's normal to worry about these things, but is it?
Disney movies and how we're taught from very young ages to place higher value on romantic relationships than any other kind of relationship.
Why so much of what we believe and perform about sex isn't about our pleasure, it's about performing what other people will think, or say, or believe about us. External validation drives so much of what we do.
How the ways we should be sexual, the ways we should act and present ourselves are sort of like a black hole. It's more about what's not there than what is.
The Sex Myth play which runs for 5 days in New York City starting this week. It's full or rich, personal stories about sex and sexuality, so if you're in the area check it out!
What it's like to tell a vulnerable story about yourself and your journey on stage for a live audience. Jennie Runk has so much beautiful perspective on all of the weeks of rehearsal and sculpting that happened as they prepped for The Sex Myth play.
How Jennie got to a place of not letting the fat shamers and haters who attack her online bother her. We talk about why being visible, when you have the privilege of being visible, is super important.
The biggest turn off in sex.
About Rachel Hills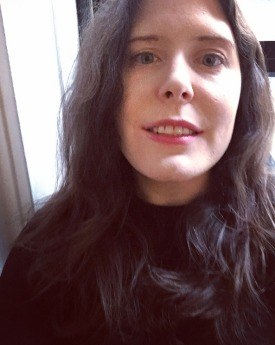 Rachel Hills is an Australian journalist, TED speaker, and writer based in New York. Her critically-acclaimed book The Sex Myth is a call for a generation to question how systems of power pull at the strings of our sexual experience. A devised play based on the book will debut in New York City in August 2017.
Follow along with The Sex Myth's updates and play at thesexmyth.com, and over on Instagram and Twitter @thesexmyth.
You can also find Rachel on Instagram and sign-up for her Tiny Letter.
About Jennie Runk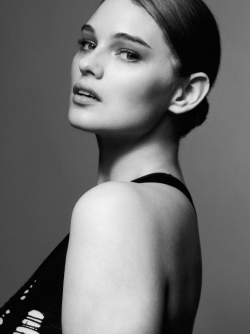 Jennie Runk is an American model represented by JAG Models in New York. Born in Georgia and raised in Missouri, Jennie was discovered in a Petsmart while volunteering for a cat adoption service. A proud (and recently married!) member of the LGBTQ community, Jennie is passionate about inclusion and empowerment for all people. Considered plus-size by the fashion industry, Jennie starred in the H&M summer swimwear campaign, graced the April cover of Marie Claire France and stars in the Straight/Curve documentary where she shares her compelling perspective on the future of her industry.
You can stay in touch with Jennie on Facebook, Instagram, and Twitter @jennierunk.
Listen and subscribe to Sex Gets Real
Use the player at the top of this page.
Now available on Spotify. Search for "sex gets real".
Find the Sex Gets Real channel on IHeartRadio.
Hearing from you is the best
Call or text: 747-444-1840 (standard messaging rates apply)
Contact form: Click here (and it's anonymous)