Podcast: Play in new window | Download
Have you signed up for my Sex is a Social Skill group calls yet? It's a fun online group video chat every 2 weeks where we practice talking about sex, love, and life. Join in the fun and let's level up together. Learn more and enroll here. The next call is today, Sunday, July 23rd at 4:00pm Pacific/7:00pm Eastern.
Plus, Patreons who support at the $20 level and above get FREE access to the group calls.
Of course, you can support the show at any level from $1 and up and it means so much to me. Literally, every pledge sends me into an excited squeal of delight. patreon.com/sexgetsreal
Zena Sharman, editor of "The Remedy: Queer and Trans Voices on Health and Health Care," is here talking about queer and trans health issues, community-based care, and oppression within the medical community.
We geek out about trauma-informed care and talk about why cis straight men are really suffering inside these systems, too, based on the statistics.
What does it look like to have healthcare informed by community, disability justice, racial justice, fat justice, and trauma? Zena has some stories and amazing ideas to get the activist in all of us going.
How do we start asking, "Who are you and what's important to you?" instead of assuming what kinds of care and cures someone might want? Change is on the horizon, but we need to start looking at different possibilities that include kinky folks and poly folks and people of color among so many other intersections of oppression.
When this happens, our sexual health and our mental health would improve drastically. Ready to dive in? Me too!
Follow Sex Gets Real on Twitter and Facebook. It's true. Oh! And Dawn is on Instagram.
In this episode, Zena and I talk about:
Why it was important to her to collect these rich stories about queer and trans experiences in health care. It's raw, painful, moving, and deeply inspiring. Zena shares what brought her to this point of creating the book.
How do we center the voices of queer, intersex, and trans folks, especially in areas where they're usually overlooked, ignored, or misunderstood?
Getting discriminated against as a bisexual person, fat person, poly person, a person of color, or someone at any other of the multiple intersections of oppression within the medical community. Doctors have the ability to cause deep harm and trauma – naming that is important.
Communities creating spaces for healing outside of mainstream medicine.
How the Black Panthers and the Young Lords created community healthcare as a way to bring together community in the face of racism and police violence in the 70's.
Community as caring. Creating systems that enable communities to care for one another outside of existing systems.
Trauma-informed care and allowing people to choose what happens to their body within the medical framework. Imagine if doctors had to ask for permission and negotiate around the kinds of touch someone felt safe to receive.
Changing the ways medical students are trained to include awareness of privilege, power, and oppression.
Receiving help and what it looks like when you have community that's able to show up for you when you're sick, hurting, grieving, or struggling in other ways.
Disability advocates who are creating their own care groups around getting their care needs met.
The difference between interdependence and codependence – it all comes down to healthy boundaries. So, how do we cultivate interdependence and healthy boundaries in our lives?
Trauma and how it causes us to endure a lot of things we don't want to endure, especially in medical situations and with doctors. What's the alternative?
Trans buddy system. AMAZING. Trained advocates who go with trans folks to doctor's appointments to help trans people feel respected and heard using a buddy system by disrupting the hierarchy. I want to create this for fat folks!
Sex workers. Fat folks. Disabled folks. Kinky folks. Poly folks. Trans folks. Intersex folks. Queer folks. POC and indigenous folks. All people who experience stigma and end up suffering at the hands of oppressive medical practices. Let's buddy up and support each other around our health.
Cis straight men have terrible rates of suicide and health issues because of the incredibly restrictive norms around gender and sexuality. They are suffering, too.
Resources discussed in this episode
Eli Clare's "Brilliant Imperfection: Grappling with Cure"
Zena's blog post on Queer Interdependence
"Living in Liberation: Boundary Setting, Self Care, and Social Change" by Cristien Storm
Kelli Dunham's zine, "You Don't Have to Love Your Body to Take Care of It" and PLEASE send her a few bucks if you access this zine. Here's her PayPal to do just that.
About Zena Sharman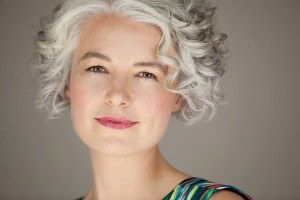 Zena Sharman is a femme force of nature and a passionate advocate for queer and trans health. She has over a decade's experience in health research, including seven years as the Assistant Director of Canada's national gender and health research funding institute. Zena co-chairs the board of the Catherine White Holman Wellness Centre, a holistic health care centre for transgender and gender-diverse communities. She served on the board of the Canadian Professional Association for Transgender Health from 2013-2015.
Zena is the editor of the Lambda Literary award-winning anthology The Remedy: Queer and Trans Voices on Health and Health Care (Arsenal Pulp Press, 2016). The Remedy brings together her love of writing and stories with her commitment to making the world a healthier and more equitable place. Zena co-edited the Lambda Literary award-nominated anthology, Persistence: All Ways Butch and Femme (Arsenal Pulp Press, 2011), and she's presented on gender, sexuality, and health to audiences across North America. Zena has a PhD in interdisciplinary studies from the University of British Columbia. Her resume also includes party thrower, cabaret host, go-go dancer for a queer punk band, campus radio DJ, and elementary school public speaking champion.
Zena is grateful to live and write on the lands of the Musqueam, Sḵwxwú7mesh, and Tsleil-Waututh peoples. As a small gesture of thanks for living on their unceded territories, she'll donate half of her royalties from The Remedy to Indigenous-led organizations.
Follow Zena on Twitter @zenasharman
Listen and subscribe to Sex Gets Real
Use the player at the top of this page.
Now available on Spotify. Search for "sex gets real".
Find the Sex Gets Real channel on IHeartRadio.
Hearing from you is the best
Call or text: 747-444-1840 (standard messaging rates apply)
Contact form: Click here (and it's anonymous)