Podcast: Play in new window | Download
Guess what?
I'm now hosting group calls every other week where we practice skills, dive deep into improving our relationships, learn how to talk about sex, and so much more. Join in the fun and let's level up together. Learn more and enroll here.
Plus, Patreons who support at the $20 level and above get FREE access to the group calls. You can support the show at any level from $1 and up and it means so much to me. Literally, every pledge sends me into an excited squeal of delight. patreon.com/sexgetsreal
Whew! Let's dive into this week's episode because Wendy Strgar is here from Good Clean Love. We're chatting all about her new book, "Sex That Works," and we also dive into keeping sexual passion alive in monogamy, cultivating sexual freedom and sexual responsibility, what love and healthy relationships look like, the importance of choosing a body-safe lube, and much much more.
Ready to go? Let's do it!
Follow Sex Gets Real on Twitter and Facebook. It's true. Oh! And Dawn is on Instagram.
In this episode, Wendy and I talk about:
Grace and Frankie and how Wendy consulted for the Netflix series on lube and starting a sex company as a woman. Jane Fonda! Lilly Tomlin! And the drama that is Hollywood.
How amazing Sarah Mueller from Smitten Kitten is on all of Sarah's lube research. Check out episode 115 for more!
The fact that a single use of a shitty lube, like KY Warming, is enough to give you bacterial vaginosis if you're a vulva owner. Quality lube is a MUST for our genital health, folks.
Why trying to cut yourself off from certain feelings ends up cutting yourself off from your deepest sexual longing, your libido, and the really magical stuff.
Falling in love and diving deep into emotions, and why trusting yourself to survive it is what creates more love and more resilience.
The difference between true popularity and being liked for who you are versus social media likes and empty cheering.
What the fuel for sexual passion and love is, according to Wendy.
Keeping passion alive in a monogamous relationship – Wendy doesn't know if she's weird or what, but she absolutely disagrees with the common myth that monogamy kills passion and sexual desire.
Why expecting your partner to be responsible for your sexual satisfaction is the kiss of death to passion in a relationship and is the opposite of being a sexually mature and sexually responsible partner.
Moving through life in our adapted child mindset versus our functional adult mindset, which is about accountability, responsibility, autonomy, and moving through stuff that can be super fucking scary and difficult.
A better question to ask than what do you need when you want to nurture connection and have adult relationships from a place of caring and bridge building. Powerful and potentially controversial stuff.
How to find your fantasies if you haven't really ever had any or if you've been scared to actually open to them. Wendy's been there.
Resources discussed in this episode
"Your Brain on Sex" by Stanley Siegel
About Wendy Strgar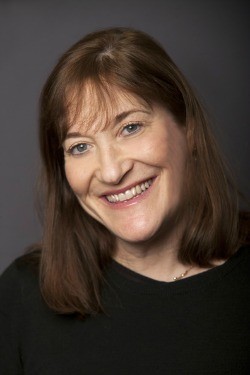 Wendy Strgar is author of The New York Times-praised book, SEX THAT WORKS: An Intimate Guide to Awakening Your Erotic Life. She's also the founder and CEO of Good Clean Love, a pioneering organic intimacy product company, as well as a relationship expert. She has written for over ten years on the topics of love, sexual health, and positivity. For more information, visit wendystrgar.com and goodcleanlove.com.
You can also stay in touch on Twitter @wendystrgar and Facebook.
Listen and subscribe to Sex Gets Real
Use the player at the top of this page.
Now available on Spotify. Search for "sex gets real".
Find the Sex Gets Real channel on IHeartRadio.
Hearing from you is the best
Call or text: 747-444-1840 (standard messaging rates apply)
Contact form: Click here (and it's anonymous)