Podcast: Play in new window | Download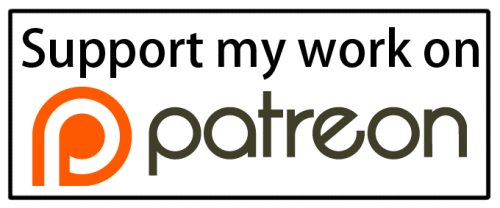 Patreon supporters! Dylan and I are planning a special episode just for you. Pop over to patreon.com/sexgetsreal and support at any level to get access when it's released in a few weeks.
This week Jaclyn Friedman is here. Known for her incredible work around sexual assault, sexual violence, consent, and sex education, it is a really intense discussion that I can't wait for you to hear.
We talk about sexual liberation and why sex positivity must include conversations around sexual violence if it hopes to achieve it's aim.
We dive into stealthing and why removing a condom without consent is rape. Jaclyn explores the ways that stealthing is dehumanizing and why this power move is about erasing the humanity of the person you're sleeping with.
She also talks about what centering humanity in sex has meant for her – being able to relax into her truth by getting off the sexual Olympics train. Plus, why all this buzz about hook-up culture on college campuses is actually a myth and the impact that myth is having on students.
Then we go deep into victim-centering justice, needing community to step in and hold sexually violent people accountable, why transformative justice is not the answer, and she even challenges me on being too generous around people who commit acts of sexual violence.
We may not have answers, but we certainly have a lot of feelings and even bigger questions. So strap in and prepare yourself.
Don't forget to send in your sex confessions about May's theme of FOOD! I created a guidelines page for you.
Follow Sex Gets Real on Twitter and Facebook. It's true. Oh! And Dawn is on Instagram.
In this episode, Jaclyn and I talk about:
How Jaclyn's always been interested in change-making and activism, even from childhood. Being a survivor of sexual assault is what focused her activism in the realms of sex education, sexual violence, and consent.
Sex positivity and why it must include conversations around sexual violence if we're going to achieve sexual liberation.
Centering humanity in sex and what it means for bodily autonomy and sexual liberation. For Jaclyn, it's largely meant getting off the sexual Olympics train – feeling comfortable admitting she prefers monogamy and isn't really that kinky. Vanilla is often frowned on in sex positivity circles.
Why approaching sex as an intimate act with a co-equal human being leads to respectful sex that folds in care for the other person (or people's) well-being.
Lisa Wade's "American Hook-up" which is a study about hook-up culture on college campuses and how hook-up culture is bullshit. College kids are not having more sex than previous generations. What is different is that college students believe the myth that their peers are having more sex, so there's a pressure to not have feelings about people you have sex with. The "chill" mentality.
Stealthing – or removing a condom without letting your sexual partner know mid-sex – and two emails I received from listeners Holly and Meemie. Here's an article on Teen Vogue about it. Jacyln talks about how stealthing is an active act of de-humanization and power.
We can make there be consequences for rape, sexual assault, and behaviors like stealthing even if the justice system doesn't agree. We can, as a culture, as a community, hold people accountable and remove access to people's bodies and lives.
Why Jaclyn thinks transformative justice isn't enough and why we don't actually have an answer yet for how to center victims and what the consequences should be for rapists and people who commit sexual violence.
One of the reasons we don't have answers on how to deal with sexual violence is there's almost no funding for real research in these spaces – we don't know what actually works, we don't know what actually changes behavior in rapists and folks who normalize sexual violence. Jaclyn has big ideas around this.
Jaclyn just wrote a powerful piece that sexual assault awareness isn't enough. It's a must read – awareness is not a good enough goal anymore when it comes to sexual violence. She also ties it to The Handmade's Tale.
When President 45 endorses sexual assault awareness month, you know it's not good enough anymore. We need accountability, action, and actual awkwardness to make change happen – not just this 101 awareness.
Intentions aren't where we should be focusing our energy. We need to focus on impact, on the harm caused by our behavior – intentional or not. So, how do we building space for that uncomfortable conversation, for that accountability?
The difference between the Stubenville rape case and the Brock Turner rape case. Jaclyn has some interesting thoughts about sex education and consent and how it plays into social conditioning around these two cases.
Female sexual pleasure must be centered, expected, and so normal that its absence sets off alarms if it's not present – which is NOT the model we have in the U.S. right now. How do we get there?
About Jaclyn Friedman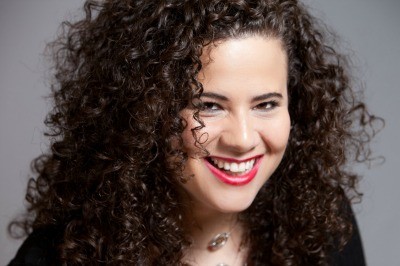 Jaclyn Friedman is a writer, speaker and activist, and creator of the hit books Yes Means Yes: Visions of Female Sexual Power and a World Without Rape (one of Publishers' Weekly's Top 100 Books of 2009, and #11 on Ms. Magazine's Top 100 Feminist Nonfiction of All Time list) and What You Really Really Want: The Smart Girl's Shame-Free Guide to Sex & Safety. Her podcast, Unscrewed, is paving new paths to sexual liberation, and was named one of the Best Sex Podcasts by both Marie Claire and Esquire.
Friedman's work has popularized the "yes means yes" standard of sexual consent that is quickly becoming law on many US campuses. Her insistence that authentic sexual liberation is a necessary condition to end the systemic sexualization and violation of women led Lyn Mikel Brown (Co-founder of SPARK and Professor of Education and Women's, Gender, and Sexuality Studies, Colby College) to call her "this generation's version of Dr. Ruth."
Friedman is a popular speaker on campuses and at conferences across the U.S. and beyond. She has been a guest on the Today Show, Nightline, PBS News Hour, the Melissa Harris-Perry Show, and numerous other radio and television shows, and her commentary has appeared in outlets including The New York Times, Vox, Time, The Washington Post, Glamour and The Guardian. Friedman is a founder and the former Executive Director of Women, Action & the Media, where she led the successful #FBrape campaign to apply Facebook's hate-speech ban to content that promotes gender-based violence. Friedman also holds an MFA in creative writing from Emerson College.
You can stay in touch with Jaclyn at jaclynfriedman.com, as well as on Facebook, Instagram, and Twitter @jaclynf.
Listen and subscribe to Sex Gets Real
Use the player at the top of this page.
Now available on Spotify. Search for "sex gets real".
Find the Sex Gets Real channel on IHeartRadio.
Hearing from you is the best
Call or text: 747-444-1840 (standard messaging rates apply)
Contact form: Click here (and it's anonymous)