Podcast: Play in new window | Download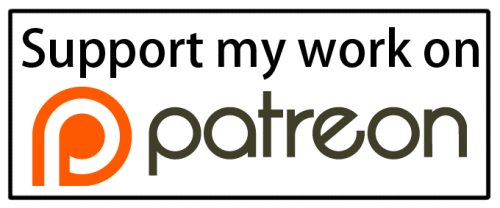 Patreon supporters! Did you see the exclusive behind-the-scenes clip from Erotic Film School that I posted? If not, be sure to check it out at patreon.com/sexgetsreal.
Andrew Gurza is here this week talking all about sex and disability. We geek out over Orphan Black, talk about his hashtag #diSAYbled, dive into body politics and ableism, and explore his experiences with sex and masturbation.
It's such a delightful conversation full of giggles and the kind of awkwardness and realness that I adore.
We also talk about hook-up culture and how difficult it can be to communicate around needs and desires, especially for gay men. We explore what it means to be "too much" and also the institutional ableism around insisting that folks with disabilities need a cure.
I can't wait to hear what you think. Don't forget to send in your sex confessions! I created a guidelines page for you. March & April's theme will be messes!
Follow Sex Gets Real on Twitter and Facebook. It's true. Oh! And Dawn is on Instagram.
In this episode, Andrew and I talk about:
Orphan Black and Andrew's recent opportunity to be in a room with the cast as they did a reading. SOOOOO geeking out.
Sex and disability, and Andrew's #diSAYbled hashtag and why it's so important to share experiences and conversations around disability.
Why Andrew dislikes the clean, sexy, slick version of marketing and selling sex, and what he prefers instead.
Vulnerability and awkwardness and why we love it so much.
Why Andrew finds dating men so exhausting and how terrible gay men are at communicating. Queer men are great at talking about dick size and hook-ups, but talking about needs and wants and feelings? Nope.
Body image fascism and how we need to expand what kinds of bodies are seen as sexual and sexy.
What makes sex good for Andrew and why good sex is often less about sex and more about connection. We dig into the emptiness that can happen after a hook-up, especially for folks in marginalized bodies.
Being seen and why that's so sexy – especially if you're disabled, fat, queer, or a POC.
Being touched by sex workers and connecting with ourselves through working with a professional.
The pain of seeing a therapist who is not disability informed or kink informed or trauma informed and the emotional labor of having to educate them instead of experiencing the support you need. Andrew wants more support groups and peer-led community around sharing experiences with people who get it rather than being diagnosed by someone who will never understand.
Institutional ableism and the medical community's obsession with "curing" disability. We need to be asking how disability feels and leave space for people who are not interested in being "fixed" or "cured."
Gay-straight alliances and why we need disabled-able bodied alliances in schools and for young people to help combat the ableism and othering of kids with disabilities.
How to get Andrew's pants off in a heartbeat by asking real, genuine questions about his body and his disability. I couldn't stop laughing.
Why fucking up but trying is so much more important than being too scared to have the conversation or ask the questions and then never learning or growing. We all fuck up – we all say ableist or racist or sexist shit until we learn how to do better. But we have to be willing to take that risk and mess up in order to get better.
Flirting and what it means for Andrew. It's endlessly delightful. There's even a Parks and Rec reference.
Devotees and being fetishized as a disabled person. Andrew has some fun thoughts, and also shares how he fetishizes himself as a way to embrace his disability.
How Andrew has been able to masturbate himself for most of his life, but in the past few months that has changed and he can't masturbate himself any longer. The post on his blog is beautifully vulnerable.
The ONE thing Andrew wishes people knew about sex and disability. Also, we wax poetic about porn that incorporates his wish, and you know I'm all about making porn that's super hot and inclusive.
About Andrew Gurza
Andrew Gurza is a Disability Awareness Consultant and Cripple Content Creator working to make the lived experience of queerness and disability accessible to all. His written work has been featured in Huffington Post, This Magazine, The Advocate, Everyday Feminism, Mashable, and Out.com. He is the host of DisabilityAfterDark: The Podcast to Shine a Bright Light on Sex and Disability available on iTunes. You can find out more about his work at www.andrewgurza.com or connect with him on Twitter @andrewgurza.
Listen and subscribe to Sex Gets Real
Use the player at the top of this page.
Now available on Spotify. Search for "sex gets real".
Find the Sex Gets Real channel on IHeartRadio.
Hearing from you is the best
Call or text: 747-444-1840 (standard messaging rates apply)
Contact form: Click here (and it's anonymous)