Podcast: Play in new window | Download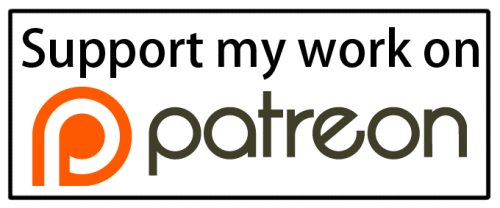 Reid Mihalko is here this week and our conversation goes deep.
We start by geeking out over Reid's latest adventures into anti-oppression work, learning about emotional labor as a cis white guy, and he even tears up over just how important it is for dudes to level up in these spaces, even if it's just 10 or 20%.
Then, we dive into listener emails. First, Lauren writes in wanting to know if her recent interest in lesbian porn means her sexual orientation is changing. Is she no longer straight?
Jenny needs some advice around polyamory. Her and her partner have discussed it, but Jenny isn't feeling like her needs are getting met and their communication isn't great. Reid's advice around poly is beautiful and gives all of us – in any relationship style – tons to think about.
Finally, Riffle needs help navigating a threesome with his fiance. Riffle wants their third to be a stranger, but Riffle's partner wants it to be someone they Reid. Reid, certainly a threesome expert, lets his wisdom shine with some awesome advice.
Don't forget to send in your sex confessions! I created a guidelines page for you. March & April's theme will be messes!
Follow Sex Gets Real on Twitter and Facebook. It's true. Oh! And Dawn is on Instagram.
In this episode, you'll hear:
Reid Mihalko, sex geek extraordinaire, talking about what he's geeking out about these days as a sex educator.
We talk about systemic oppression, racism, and how Reid is examining his white cis male privilege has been informed by culture and his lived experience, and also male fragility.
Dawn talking about some rough lessons she experienced around her own racism.
Why feeling inadequate and awkward and uncomfortable when you're learning something new is absolutely OK and normal.
Difficult conversations in relationship and getting the hang of those tough feelings, and what's on the other side if you practice it enough.
Huge questions Reid is asking about Sex Geek Summer Camp and how does he ensure marginalized folks aren't putting in extra emotional labor for new educators who haven't gotten the memo on emotional labor or oppression.
Find out why Reid gets teary and what he thinks is so important that he gets choked up.
How Reid uses the sports analogy of court awareness in basketball to teach consent and talk about rape culture to college athletes.
There have been a lot of consent and abuse issues going on in the kink and sex positive communities over the past few years, and Reid touches on how there isn't enough work in the tantra community to help trauma survivors.
What Reid sees is missing from kink communities, poly communities, tantra communities, and where he's still a white belt but starting to grow himself.
Listener Lauren wrote in about sexual identity confusion. She's started watching lesbian porn, so she's feeling confused about her sexual orientation. Is she straight? Or something else?
Reid's Justin Beiber phase.
Can you be a lesbian who doesn't like eating pussy? Reid has strong words and stronger advice around this one.
Jenny wrote in about polyamory and Reid, a poly master, gets to weigh in on how to nurture the primary relationship for folks new to poly. Jenny said her relationship isn't really meeting her needs and their communication isn't great, which sets off some red flags.
Reid has amazing advice about communication relationship needs and how to do that super clearly.
Listener Riffle wrote in about threesomes. He and his partner want to try threesomes, but Riffle and his partner like very different types of emotional connections in hookups. Check out Reid's "Initiating Threesomes" teleclass.
Reid has amazing advice for navigating safer sex and emotional safety in group sex. Plus, where do you find folks to have group sex with?
About Reid Mihalko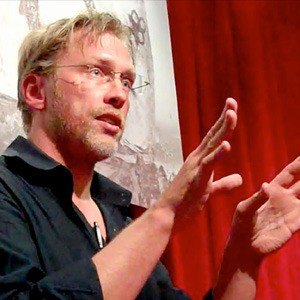 America's favorite sex geek, Reid Mihalko of ReidAboutSex.com and Sex10xOnline.com helps adults and college students create more self-esteem, self-confidence and greater health and satisfaction in and out of the bedroom using an inspiring mixture of humor, keen insight, and comprehensive sexual health information.
Reid appeals to audiences of all orientations, backgrounds, ages and identities. He's one of the only male sex and relationship experts touring the country today who can speak pragmatically to nearly all areas of sexual self-expression, intimacy, dating and relating. Reid's mission is to give men and women new tools to transform their love lives  into fulfilling, satisfying, and sustainable expressions of self.
Stay in touch with Reid on Facebook, Twitter, and Instagram.
Listen and subscribe to Sex Gets Real
Use the player at the top of this page.
Now available on Spotify. Search for "sex gets real".
Find the Sex Gets Real channel on IHeartRadio.
Hearing from you is the best
Call or text: 747-444-1840 (standard messaging rates apply)
Contact form: Click here (and it's anonymous)