Podcast: Play in new window | Download
This episode is sponsored by HotelsByDay. Save 5% with code SGR5off.
Enrollment for the 2017 Explore More Summit is OFFICIALLY open. The summit is free, runs for ten days, and features interviews with SOO many incredible thought-leaders. You can sign-up at exploremoresummit.com. It's been incredible creating these talks, so I hope you'll check it out. It all starts March 8th, 2017.
This week, I'm so excited that Matie Fricker and Hunter Riley from Self Serve Sexuality Resource Center are here. We talk about community sex education, sex toy testing fatigue, and how they make their sex store welcoming and empowering.
Matie goes deep into toxic toys and what happened when they gave customers a choice between toxic and non-toxic toys. Plus, their testers have to fill out an 8-page survey about each and every product the store carries.
We also dive into bad sex toy design, the ONE product that Matie has been searching for for 10 years and has not found a decent one, orgasm stuckness and toy loyalty and why that can inhibit pleasure, and my frustration with sex classes… why do blowjob classes consistently sell out at stores across the country but not cunnilingus classes? Yeah. Let's name it.
Don't forget to send in your sex confessions! I created a guidelines page for you. February theme is surprises.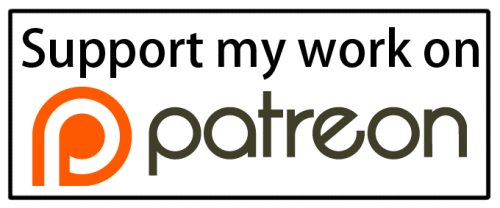 Follow Sex Gets Real on Twitter and Facebook. It's true. Oh! And Dawn is on Instagram.
In this episode, Matie, Hunter, and I talk about:
Self-Serve Sexuality Resource Center – what it is, what they do, and who it's for.
The importance of community when it comes to sex, sex education, and the ways our communities address and talk about sex. Especially the ways we experience cultural and community level shame around even needing sex education.
Self-Serve's training program and how they focus on meeting people where they're at when they walk in the door of their sex shop. It's taken 10 years to develop, and their goal to empower people in a way that accommodates their personal comfort level.
Some of the common reasons and questions that people come into Self Serve for. From medical referrals to questions about sex toys, working in a sex shop is never dull. Hunter shares some reasons it's very common for people to require dilators.
Do sex shop employees watch what people gravitate towards and judge them? Matie shares a really cool story about what it's really like to work in a sex shop day in and day out.
Reviewer fatigue and how sometimes it's really exhausting testing sex toys all the time. Yes. It's a thing…
A lot of sex toy design is very very bad, so Self Serve has a rigorous testing process for testing all products they carry to try and ensure that they offer good investments for a variety of bodies.
Why toys aren't one size fits all and how important it is to find toys and products that fit YOUR body and not someone else's. We also talk about the shame that people feel when they buy a toy and it doesn't work for them – as if it's a personal failure and not a product failure.
Annie Sprinkle's theory on orgasms. WHICH I LOVE.
Why it's so difficult to fill certain kinds of sex classes, which is something I find SO frustrating. What fills up, what doesn't, and why won't people take classes that could REALLY change their lives?
Masculinity bullshit and why that can make it so hard to fill classes about cunnilingus and pleasuring a pussy.
Backlash Self Serve has experienced at the University of New Mexico for organizing sex week on campus and the dangerous information that anti-sex folks want to teach.
Resources mentioned in this episode
Hunter's blog post all about the drama at UNM's sex week
That Travel & Leisure article on hotel sex that I mentioned in the intro.
About Matie Fricker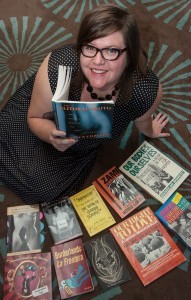 Matie Fricker is a smut peddling sweetheart with a deep love for the odd and tender. She owns Albuquerque's best sex shop, Self Serve Toys. Self Serve is a shiny bubble of love and safety for those seeking pleasure and joy in their lives. One of her proudest accomplishments was causing Rush Limbaugh to say "female orgasm" on-air multiple times.
Matie has been awarded the 2008 Tough Cookie Award from the National Association for Women Business Owners, Best Sexy Shop in ABQ's Alibi Weekly Newspaper for 9 years and Albuquerque Pride's Outstanding Retail Store Award.
About Hunter Riley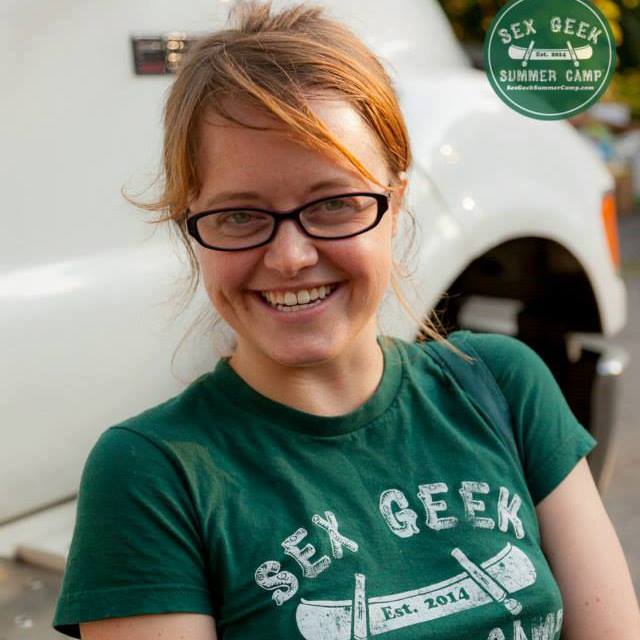 Hunter Riley is the manager of operations and outreach at Self Serve, a sex educator, speaker and social media maven. She helps young adults find their voice and comfort level around conversations about sex and sexuality. After earning degrees in psychology, Spanish and journalism, she moved on to teaching classes in English and Spanish about pleasure, sex toys, communication, safer sex, consent, oral sex, kink, non-monogamy, birth control and more! She has authored several sex columns for newspapers and online media outlets in New Mexico including the Daily Lobo, the Santa Fe Reporter and Albuquerque Free Press. She has partnered with organizations like Planned Parenthood, the University of New Mexico, UNM Hospital, Enlace Comunitario, Santa Fe Care Center and more. Anyone interested in hiring Hunter or learning more about the services she provides can contact Hunter via email: hunter@selfservetoys.com for more information.
Listen and subscribe to Sex Gets Real
Use the player at the top of this page.
Now available on Spotify. Search for "sex gets real".
Find the Sex Gets Real channel on IHeartRadio.
Hearing from you is the best
Call or text: 747-444-1840 (standard messaging rates apply)
Contact form: Click here (and it's anonymous)