Podcast: Play in new window | Download
Looking for the details on submitting a listener confession? I created a guidelines page for you.
As you know, January's theme this year for confessions is FIRSTS. It felt wonderful to be able to have Amber Keyser, author of The V-Word, join in the fun this week as her book is an anthology of 17 stories all about first time sexual experiences.
But what does first time sex mean? The V-Word explores that with beautiful depth and diversity, including trans voices and queer voices among the many stories.
We dive into virginity and what a dated, patriarchal concept it is. Amber even has a phrase I've become obsessed with: the cult of virginity. We talk about teenagers and sex, resources for young people that offer possibilities rather than prescriptions about what sex should be, and dive into her new novel.
Be sure to sign up for the newsletter to get details on next month's confession theme, too.
Follow Sex Gets Real on Twitter and Facebook. It's true. Oh! And Dawn is on Instagram.
In this episode, Amber and I talk about:
Amber's book, "The V-Word," which is an anthology about women's first time sexual experiences. It has 17 essays that are incredibly personal and beautiful, including queer and trans stories. It's aimed at teen girls, but it really is for everyone.
Resources for teenagers and books that they can get at libraries to learn about sex that won't announce to the world it's for the sex. What books should you check out to read about female masturbation? It's so smart.
Why romance novels are so criticized and mocked since they're one of the only places that consistently show women having good sex, sex that they enjoy and want.
Getting to choose the kinds of sex you want and who you engage in sex with – whether it's with yourself or someone else. That theme of autonomy and choice around sexual experiences really comes through in Amber's book. It's beautiful.
How you have to unpack the definition of virginity in order to define the word sex, especially as it applies to first times and teens.
The concept of virginity leading to negative and dangerous behavior around sex. Amber calls it the 'cult of virginity' which I ADORE.
Creating space at home for teens and kids to talk about sex and first times. Amber meets with parent groups a lot, and there is so much stigma around talking about sex. Parents often need permission to just start the talk.
The importance of sharing our stories, our first times, with the young people in our lives so that they can see the art of the possible.
Amber's new book on the feminist history of marriage, which includes a chapter on the cult of virginity and patriarchy around child brides and the desperation to prove paternity.
The burlesque show that Amber had at her book launch party for The V-Word.
The importance of having a trans voice in The V-Word and just how powerful that story is in the book. We need to be showing the spectrum of sexuality and gender in books for young adults.
Young girls and the intimate relationships they form with each other. Amber is explore this sensual and sexual experience for young women in her new novel, "Pointe, Claw."
Amber shares one of her firsts with us to help out with the theme for this month's listener confessions.
Resources discussed in this episode
"Beast" by Brie Spangler, which is a YA novel centering a trans character
About Amber Keyser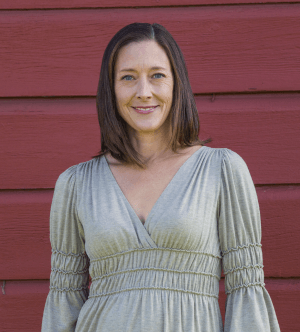 Amber J. Keyser is an evolutionary biologist-turned-author, who writes both fiction and nonfiction for tweens and teens. In addition to
The V-Word (Beyond Words/Simon Pulse, 2016)
, she is the author of
The Way Back from Broken,
a heart-wrenching novel of loss and survival (Carolrhoda Lab, 2015),
Sneaker Century: A History of Athletic Shoes
(Twenty-First Century Books, 2015), and the forthcoming
Pointe, Claw
, a novel about claiming the territory of the body (Carolrhoda Lab, 2017). She is the co-author with Kiersi Burkhart of the middle grade series 
Quartz Creek Ranch
(Darby Creek, 2017).
Listen and subscribe to Sex Gets Real
Use the player at the top of this page.
Now available on Spotify. Search for "sex gets real".
Find the Sex Gets Real channel on IHeartRadio.
Hearing from you is the best
Call or text: 747-444-1840 (standard messaging rates apply)
Contact form: Click here (and it's anonymous)