Podcast: Play in new window | Download
This episode is sponsored by HotelsByDay. Save 5% with code SGR5off.
Did you hear the announcement about listener confessions being part of the show? Scroll to the bottom of this page to check out details, examples, suggestions, and how to get them to me. It's time to make you part of the show!
Rain DeGrey and I have been trying to make this interview happen for over 2 years, and it's FINALLY here. I thought it would be a perfect pre-holiday episode so everyone who is traveling for the holidays could have a fun little distraction.
As you'll hear, Rain does not hold back on all of the things she loves doing with her body when it comes to BDSM and exploring her edges. She loves intensity and pushing herself to the limit. There may be some things discussed in this episode that are a bit intense, so settle in and prepare yourself for talk of being buried alive, black eyes, injuries, wrestling, needing CPR, breath play, and much much more.
Plus, what it's like to have zero fucks to give and why more of us should stop worrying and start living.
Follow Sex Gets Real on Twitter and Facebook. It's true. Oh! And Dawn is on Instagram.
In this episode, Rain DeGrey and I talk about:
Rain's guiding principles in life about saying yes, being unapologetically herself, and living big. How she stopped giving a fuck what people thought and why that's shaped her life in such a powerful way. Her permission granting around desire and following your dreams is amazing.
Taking your body to the edges and beyond through BDSM and kink. Rain is endlessly curious about her body and her experience, and so she keeps pushing and exploring (a theme you know I adore).
How heavy BDSM is similar to being a pro-athlete in how the body is treated. Injuries are going to happen. At this point, Rain throws up during and after heavy shoots because her body has been through so much. Does she have regrets? Not at all.
Something Rain will never do again because she reached her limit in one day.
Wrestling fetishes and Rain's advice on digging into any fetish that you want to explore in your life. Plus, why so many men are into wrestling fetishes – it's physical touch and most men don't have physical touch in their lives because of gender socialization.
Helping women how to be dominant and tap into their inner Domme. Rain has some fun, easy advice for finding that inner bossy. Also, blindfolds.
What Rain still wants to do since she's literally done ALL the things. It's an impressive list, but she does share one thing she still hasn't done.
The reality of how difficult it is to organize a gangbang in real life, and how grateful Rain feels for getting to paid to experience things like that.
Breath play: what it is, how to do it safely, why Rain teaches it, and why people are so scared of it. She talks about the history of kink, MMA fighting, and losing consciousness.
Why things like breath play and intense D/s are transcendent for Rain.
The entertainment industry's global problem with piracy – music, movies, porn. Kink.com has cut back on shoots by half because people expect free porn, and the toll it's beginning to take on the tube sites now that big porn studios are cutting back.
Resources from this episode
Rain's tweet about Christian's wanting to fuck her.
About Rain DeGrey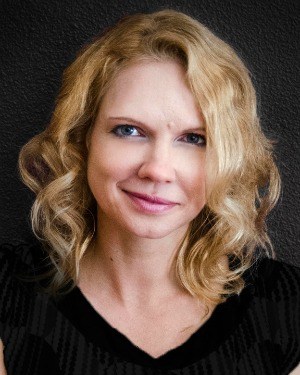 Rain DeGrey is an international educator, writer, presenter and performer that has been teaching kink and sex education classes since 2009. After getting her start as a fetish model and Pro Domme, she was motivated to branch out into education, something she is extremely passionate about. Demystifying sexuality and presenting in a clear and humorous way are trademarks of her teaching style and she believes strongly in making sex education fun.
She has taught on a wide variety of topics at Harvard, Northwestern University, Kink.com, The Citadel, Pure Pleasures, Stormy Leather, Folsom Fringe, The Looking Glass, KinkAcadamy, PassionateU, Mission Control and Boundcon in Germany.
Her work has been featured in such places as Playboy TV's "69 sexiest things to do before you die", Seattle Erotic Arts Festival, The SF Fetish Ball, Exotic Erotic, Rope::Burn, Kink-e-zine and Femina Potens. Additionally, she is a regular contributor to multiple online magazines.
You can find Rain at RainDeGrey.com, as well as on Twitter, Facebook, and Fetlife as Rain DeGrey.
Listen and subscribe to Sex Gets Real
Use the player at the top of this page.
Now available on Spotify. Search for "sex gets real".
Find the Sex Gets Real channel on IHeartRadio.
Hearing from you is the best
Call or text: 747-444-1840 (standard messaging rates apply)
Contact form: Click here (and it's anonymous)
LISTENER CONFESSION DETAILS
Are you ready to be part of the show with your juicy, awkward, fun, sad confessions? Now you can be!
January's theme is FIRSTS, so if you have a story to share about a first in your sexual or romantic history that was meaningful, transformative, disappointing, surprising, or something that you hope to experience soon, I want to hear from you.
Here are the guidelines:
Subscribe to the Sex Gets Real newsletter (there's a box in the upper right) because that's where I'll be announcing future themes.
Record your story using your phone, your computer, a recorder, or whatever you have at your disposal. It should be no longer than 7 minutes.
Don't want your voice heard? Type up your story, email it in, and I'll read it for you.
Email your MP3 file/story (make it as high quality as you can – both in sound and content) to info(at)sexgetsreal.com.
Submission does not guarantee your story will make it on the show, but every submission will be reviewed and considered.
Deadline for January's confessions is January 20, 2017.
What should your story be about?
I want stories that are real – I want to hear the awkward, the disappointing, the surprising, the reality versus the expectation, how the experience changed you or how it didn't even though you wanted it to. This isn't about being as explicit as possible, and it's not about writing erotica. I want your real, true, humanity-filled story including your feelings, thoughts, and the impact it had on you.
Include a beginning, middle, and end so we have a complete picture of this event you're sharing.
It MUST include the theme of the month, though it doesn't have to be terribly literal. For instance, a "first" may be the first time you felt pleasure or the first time you realized your sexuality was changing or the first time you gave yourself permission to talk to a partner about your past.
Need examples of great personal storytelling?
Listen to The Moth, This American Life, The Heart, or check out the confessions at Erika Lust's XConfessions.
I can't wait to hear from you!