Podcast: Play in new window | Download
This week is a little different from the normal show.
First up, I field a few listener questions about finding out you may have herpes and hepatitis C after a partner cheated and how to become a sex educator. NRE isn't only for relationships – we can also get high on our dreams and take huge risks when we're caught up in the excitement and desire.
Then, the tables are flipped and I get interviewed by Parijat Deshpande about navigating sex and connection when you have a physical situation like a high-risk pregnancy where intercourse is off the table for a period of time.
It's a fun chat that has lots of great information that can apply to chronic illness or post-surgery situations, even though we're specifically talking about pregnancy.
I offer lots of script examples to help having difficult conversations, so grab a notepad and jot down some notes on how to have those conversations.
Follow Sex Gets Real on Twitter and Facebook. It's true. Oh! And Dawn is on Instagram.
In this episode, you'll hear Dawn Serra (and Parijat Deshpande) talk about:
A listener's friend who is a lesbian and recently found out her ex (who cheated on her) tested positive for hepatitis and herpes. How do you talk about this and live with it? STIs are so common and yet, support is still so important because of all the myths. Make sure you listen to Sarah Mueller talk about STIs and also check out this blog post all about living with and talk about STIs.
Check out this Mayo Clinic page on Hepatitis C and sexual transmission. Also, they have information about the new treatment that's available.
Playboy.com's article (I said The Atlantic in the episode) on monogamy and STIs.
Lucy wrote in about feeling desperate, depressed, and in need of a huge change. What does it take to be a sex educator? Should she leave her career in IT with the steady income? How can she get out of a life she doesn't love to live her way into her dream?
How NRE for a person is just like NRE about our dreams – we can feel so desperate to chase this feeling that we take huge risks without considering the reality. Instead, if we can sit in the discomfort and allow it to move through, other feelings will eventually come up so you can make better decisions for yourself.
So many of us are struggling around intimacy, and it's time we start talking about sex.
Parijat and the high-risk pregnancy moms she works with aren't sure how to navigate sex and intimacy when they're on bed rest.
Parijat and Dawn brainstorm a bunch of ideas around tapping into your sexuality and sexual energy in a playful way that doesn't involve intercourse and physical sexual experiences.
Using sex and sexual fantasy as an escape from super stressful times in our lives. How creative and flirty can you get? Can you give yourself that permission to have a little fun?
How pregnancy can change your body and make you feel so not sexy. The good news is that whether you're 9 months pregnant or post baby or just getting older, your body is still capable of feeling incredible pleasure. You just have to give yourself that permission to feel it.
The power of small, daily rituals of connection to always have a way to turn towards and connect with a partner, no matter how stressful or busy things become.
About Dawn Serra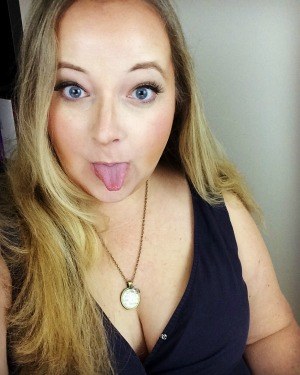 For those of you who have listened for awhile, you know more about my sex life than most people know about their partners, but I figured it was time for a little bio action.
First, you can check out my sex & relationship coaching over at DawnSerra.com.
You can follow me on Twitter @dawn_serra, on Facebook, and over on Instagram, too.
Here's the official word: In a world that makes us feel like we aren't enough, Dawn Serra is on a mission to rewrite the stories we're told about sex, relationships, and our bodies.
As a sex coach, sex educator, and fat-bodied trauma survivor, Dawn invites you to drop the shame, get curious, and explore sex on your terms, in whatever form that may take.
Dawn is also the creator of the annual Explore More Summit.
About Parijat Deshpande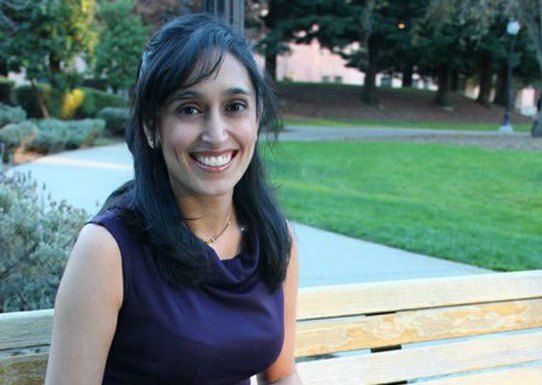 Parijat Deshpande is the leading perinatal wellness expert who specializes in working with women during a high-risk pregnancy. She educates and guides women on how to manage their stress and anxiety so they can have healthier pregnancies, decrease their risk of preterm birth and give their baby a healthy start to life. Parijat received her Bachelor's of Science degree in Psychology with High Honors from University of California, Berkeley, after which she earned her Masters' of Science degree in Clinical Psychology from San Francisco State University. She is a clinically trained therapist, a women's wellness expert and a sought-after speaker on the impact of stress on health and wellness. She has over 4 years of experience as a Psychology Lecturer UC Berkeley and is the founder of MySahana, a South Asian mental health nonprofit. Parijat is also a certified wellness coach, a certified stress management coach and a certified marriage educator.
You can find Parijat at parijatdeshpande.com and on Twitter, Instagram, and YouTube.
Listen and subscribe to Sex Gets Real
Use the player at the top of this page.
Now available on Spotify. Search for "sex gets real".
Find the Sex Gets Real channel on IHeartRadio.
Hearing from you is the best
Call or text: 747-444-1840 (standard messaging rates apply)
Contact form: Click here (and it's anonymous)