Podcast: Play in new window | Download
Sinclair Sexsmith (you might know them as Sugarbutch) is here this week and we are talking ALL about kink, BDSM, and power dynamics.
We take a look at Sinclair's journey from submissive to Top to Dominant to Daddy and Master. What is it like to live in a 24/7 Master slave dynamic? How can people learn more?
We also discuss using BDSM to heal trauma and depression – it's a fine line, but it can be a powerful practice. Plus, what is Submissive Playground? Sinclair shares the details. I am so excited to share this chat with you, so settle in and let's do this.
Follow Sex Gets Real on Twitter and Facebook. It's true. Oh! And Dawn is on Instagram.
In this episode, Sinclair Sexsmith and Dawn talk about:
How Sinclair got started in D/s and where their interest in kink started. Hearing about their evolution from submissive to Top to Dominant and Daddy and a 24/7 Master is a wonderful example of how our sexuality is constantly changing and growing.
Sinclair's weekly  series on Autostraddle called "View from the Top." You can check out all the posts here.
Growing up and discovering sex and sexual interests in chat rooms and online as teens. For us, in the early 90's, it felt safe to explore and have these conversations. It's also how Sinclair got their start writing erotica.
Daddy Doms and how Sinclair experiences being a Daddy. There are a lot of misconceptions (like it's incest play), so we roll around in the Daddy dynamic together and how it's a lot of nurturance and loving control.
24/7 dynamics and what it's like to live in a Master/slave or Dom/sub agreement that is 24 hours a day, 7 days a week. Dawn worries it's exhausting, but Sinclair offers a different perspective that is intriguing.
The difference between being a submissive and being a slave – which has a lot more nuance than you might expect.
Why you can't always judge the health of a kinky relationship based on how it looks from the outside. A D/s relationship might look really bad, but for the people involved it's healthy, consensual, and nurturing.
Healing trauma and mental health challenges through BDSM and kink – what should you be aware of, why it can be helpful, and why it shouldn't be your only source of healing. This is not for beginners, though.
Sinclair's 8-week online course, Submissive Playground, and all the amazing educators involved in the series. If you are in any way interested in exploring or deepening your submission, this course is incredible.
A listener who wants to know how she can balance her need to plan everything in advance with her husband's need to always stay spontaneous.
Whether something that happened to a listener was a betrayal in their Dom/sub dynamic. It complicates things that this listener and her lover are married and cheating with each other, as that seriously ups the ante.
Resources discussed in this episode
"My Secret Garden" by Nancy Friday
"Slavecraft" by a grateful slave and Guy Baldwin
"Dear Raven and Joshua: Questions and Answers about Master/Slave Relationships" by Joshua Tenpenny and Raven Kaldera
About Sinclair Sexsmith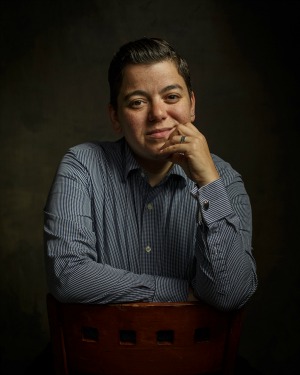 Sinclair Sexsmith is "the best-known butch erotica writer whose kinky, groundbreaking stories have turned on countless queer women" (AfterEllen), who "is in all the books, wins all the awards, speaks at all the panels and readings, knows all the stuff, and writes for all the places" (Autostraddle). ​Their short story collection, Sweet & Rough: Queer Kink Erotica, was a 2016 finalist for the Lambda Literary Award.Sinclair leads the 8-week online ecourse Submissive Playground (submissiveplayground.com) annually, where there is no wrong way to be submissive They identify as a white genderqueer butch dominant, a survivor and an introvert, and use the pronouns they, them, theirs, themself. Follow all their writings at patreon.com/mrsexsmith.
You can also follow Sinclair on Twitter @mrsexsmith, Facebook, Fetlife, and Instagram.
Listen and subscribe to Sex Gets Real
Use the player at the top of this page.
Now available on Spotify. Search for "sex gets real".
Find the Sex Gets Real channel on IHeartRadio.
Hearing from you is the best
Call or text: 747-444-1840 (standard messaging rates apply)
Contact form: Click here (and it's anonymous)