Podcast: Play in new window | Download
Ready to learn about anal pleasure, anal anatomy, and all the butt stuff? Join me for my online, live workshop, All About Anal. Visit sexgetsreal.com/butts to learn more and to sign-up.
Marcia Baczynski, creator of the Good Girl Recovery Program and co-founder of Cuddle Party, is here this week, and there were SOOO many nuggets of inspiration and amazing suggestions that I had a hard time not quoting the entire thing in my notes.
We talk about asking for what we want in bed, setting boundaries, saying no gracefully so you're clear without being cruel, and how your happiness is being compromised by all of the things you're tolerating. We also field listener questions about rape fantasies and Marcia gives the most amazing advice to people who are about to try their first swinger party or sex party.
Get your notebook handy and share this episode with a friend. It's full of incredible wisdom that you'll want to hear again and again.
Follow Sex Gets Real on Twitter and Facebook. It's true. Oh! And Dawn is on Instagram.
In this episode, you'll hear Marcia Baczynski and Dawn Serra talk about:
Saying no unapologetically and what that looks like, plus the fear we have around saying no because we're so afraid of other people's disappointment and feelings.
How most of us walk around up in our heads and don't even recognize we have bodies. We expect to be able to know what our bodies want during sex, when we don't know what they want during non-sexual moments simply because we aren't paying attention.
The importance of practicing using your voice, saying no and stating your preference, in low stakes situations every single day, so that it's easier in higher stakes situations where you might have stronger feelings or fears.
Marcia's awesome graphic on 12 ways to say no gracefully that aren't maybe. Check it out and share generously.
Good communication in relationships means naming the invisible and everything that that means. We roll around in why it's so important to say the things that seem totally obvious to you, and how that obvious thing might be the one thing someone you love really needs to hear.
The two ways to avoid disappointment in relationship and why you need a liberal dose of both. Too many people expect change without communicating their expectations or adjusting their expectations, which leads to frustration and resentment.
Being self-reflective and examining yourself and motivations and stories if you truly want to have connected relationships, good sex, and to feel comfortable in your own skin.
Marcia's Good Girl Recovery Program – what it is, who it's for, and why she created it – shedding perfectionism, people pleasing, and finding your voice so you can get what you want. It starts by asking what are you tolerating in your life?
What it means to name all of the things you're tolerating and how tolerating thousands of little things drains our energy and happiness. Marcia helps people tackle a few things at a time which frees up so much energy to really show up and focus on the things that matter.
Marcia's blog post about women calling themselves crazy or being called crazy and how it's really about emotion policing and pointing out the emotions that are not acceptable or allowed for women to have.
A listener question from Happy Honey. She has questions about rape fantasies and being forced by her boyfriend to be his sexual slave. She has trouble voicing her sexual wants and needs and she even shuts down if she feels pressured. She doesn't ask for sex when she wants it, and instead just uses fantasy to stay silent. How can she find her voice?
Etienne wrote in with a question about exploring BDSM and sex with their partner who has a trauma and abuse past. How can you trust your partner's excitement and desire to try new things when they don't even realize the possible consequences? Marcia's advice for sex parties and swingers parties is amazing.
About Marcia Baczynski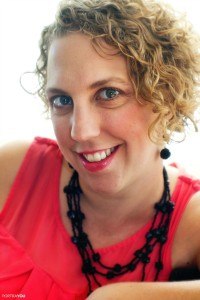 Marcia Baczynski is a internationally recognized expert on sexual communication, who works to provide people with practical tools to create extraordinary relationships. Her primary mission is to help people overcome shame and get in touch with what they truly want — romantically, sexually and relationally — even if it's off the beaten path.
As co-founder of Cuddle Party, she has empowered tens of thousands of people to speak up for the kind of touch they way, say No unapologetically, and foster more connected, affectionate relationships. Her popular virtual course, The Good Girl Recovery Program, helps women to break out of the roles that keep them small and unsatisfied, and move into being more of who they are in all areas of their lives.
Marcia is a sought-after presenter and coach,and she has made hundreds of media appearances across the globe, including The Montel Williams Show,  NPR, the Washington Post, GQ, Marie Claire, People and Newsweek, to name just a few.  Marcia brings wisdom, humor, and creativity to all aspects of her work, and offers a fresh perspective on love, sex and relationships.
You can find her online at AskingForWhatYouWant.com, as well as on Facebook and Twitter @AskMarciaB.
Listen and subscribe to Sex Gets Real
Use the player at the top of this page.
Now available on Spotify. Search for "sex gets real".
Find the Sex Gets Real channel on IHeartRadio.
Hearing from you is the best
Call or text: 747-444-1840 (standard messaging rates apply)
Contact form: Click here (and it's anonymous)