Podcast: Play in new window | Download
This episode is sponsored by HotelsByDay. Save 5% with code SGR5off.
I made a Patreon for the show! YAY. If you want to support the show, check it out. There's even a $1 option.
This week there are two listener confessions – one at the beginning of the episode and another at the end after the interview.
And who am I chatting with this week? The incredible Erika Lust about being an erotic filmmaker, the porn industry, evoking powerful performances from her actors, and her new non-profit helping parents to talk about porn with their kids.
Of all the erotic filmmakers doing ethical porn in the world, Erika's videos are some of the most arousing for me. I adore the humor and shamelessness of her stories. She seamlessly incorporates beauty, eroticism, and playfulness into each and every video in a way that I find endlessly delicious. She also has a new project to pull together loads of ethical, erotic films in one place for your porn viewing pleasure.
So here is me, geeking out over getting to chat with someone I deeply admire.
Oh, and if you're ooking for the details on submitting a listener confession, I created a guidelines page for you.
Follow Sex Gets Real on Twitter and Facebook. It's true. Oh! And Dawn is on Instagram.
In this episode, Erika and I talk about:
Erotic film and why Erika describes her work as independent adult cinema. Erika wants to play with the stories and the motivation behind sex. Not sex for sex's sake.
What Erika always felt was missing from mainstream porn and how she creates her stories for her films. Her focus on the motivation and the connection between the people in the story is so clear.
All of the laughter on Erika's sets, which you can see in all of the behind-the-scenes clips on XConfessions (or Vimeo). There is playfulness and giggling and silly faces. It's clear folks really enjoy working with Erika and that Erika adores what she does.
Why Erika compares her films to the slow food movement. Her analogy between fast food and fine dining is perfect for comparing porn tube sites with erotic, feminist, ethical films.
Being proud of the porn you make and what that looks like. Erika talks about how when you see chickens in factory farms and the abuses, it makes you not want to eat that kind of chicken any longer. It's the same with porn made in unethical situations. She challenges us to be smart consumers and dig into who is making what we're watching.
Working with a variety of people and bodies and why that yields better erotic films. Erika also prefers working with actors who are a little older because they often have more life experience to share on the screen.
Mainstream porn has shown the same kinds of sexual tropes over and over again, and now we, as consumers, have internalized these things as how sex happens. Erika speaks to female orgasm. Mainstream porn depicts women as orgasming all the time from penetrative sex, but the reality is that's not how most women orgasm. When we don't have a variety of sexual models offering possibilities, we begin to internalize these stories as normal.
What's next for porn and erotic film. Erika has an optimistic view of a revolution that's about to unfold and I am endlessly excited to see where we go over the next few years.
When asked for a confession about a first, Erika shares a little about her first time directing an erotic film, which was called The Good Girl.
Whether it's arousing to be on a porn set. Erika explains how the technical aspects offer her a creative orgasm, and that for her, one of the most pleasurable parts of filming is seeing other people react to the final product.
The importance of collaboration with the entire film crew, including the actors, on how a scene is set up and designed, how the performance will unfold – the group effort is a huge part of Erika's film process.
A new non-profit that Erika has launched with her husband called The Porn Conversation. It helps parents to talk about porn with their kids and offers resources for educating and having better conversations.
Resources discussed in this episode
Erika's IKEA video, which is very funny, is in the XConfessions Volume 1 set.
About Erika Lust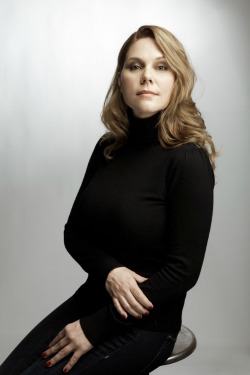 Erika Lust is a filmmaker, mother, writer, blogger, owner and founder of
Erika Lust Films
where she offers an alternative to the mainstream porn industry. She is also the creator of groundbreaking audiovisual project
XConfessions.com
, the first crowdsourced series that brought adult film to cinema screens.
Born in 1977 in Sweden, she studied political sciences, feminism and sexuality at the University of Lund. Tired of chauvinistic and tacky mainstream porn, she moved to Barcelona in 2000 where she took classes in film directing before bursting into the adult industry in 2004, with the indie short film The Good Girl – a humorous statement of principles using the "pizza delivery boy" trope. The immediate success of this first attempt encouraged her to pursue a career in adult cinema. Erika has directed four multi-award winning features: "Five Hot Stories For Her", "Barcelona Sex Project", "Life Love Lust" and "Caberet Desire", and has also written five books including "Let's Make A Porno" and her acclaimed erotic novel "La Canción de Nora" ("Nora's Song").
In 2013 Erika began the XConfessions series, a site where users watch short films based on their own anonymous sexual confessions. Every month Erika Lust picks two of her followers' fantasies and turns them into erotic explicit short films. Now in it's third year, Erika has filmed over 100 short films, released XConfessions seventh volume and has now invited guest directors to be part of the project, supporting the burgeoning alternative talent across the globe.
In 2015, she gave her "It's Time for Porn to Change" talk at TEDxVienna which gained her notoriety for her campaign to change porn. Erika's philosophy for a new adult cinema is based on 4 main ideas: women's pleasure matters, adult cinema can have cinematic values, we need more body types, different ages and diverse races and the production process has to be ethical. She defends the importance of the female gaze and the need of having women behind the camera in all key positions.
Erika lives in Barcelona with her partner and husband Pablo and their two daughters, Lara and Liv.
Listen and subscribe to Sex Gets Real
Use the player at the top of this page.
Now available on Spotify. Search for "sex gets real".
Find the Sex Gets Real channel on IHeartRadio.
Hearing from you is the best
Call or text: 747-444-1840 (standard messaging rates apply)
Contact form: Click here (and it's anonymous)