Podcast: Play in new window | Download
This episode is sponsored by HotelsByDay. Save 5% with code SGR5off.
It's Christmas Day! What better way to celebrate a holiday than with a sexy, fun chat with not one but TWO fellow sex educators. And from New Zealand, no less.
Kate McCombs and Louise Bourchier are here to help me answer questions from you about getting started with anal sex after a bad first experience, dealing with big emotions after losing your virginity, feeling sexually frustrated in a relationship after moving in with your boyfriend, the importance of empathy, and a whole lot more.
These two women are smart, kind, and endlessly fascinated in sexuality and communication. I adore them both.
Don't forget to check out the details about listener confessions because I want to hear from you.
Follow Sex Gets Real on Twitter and Facebook. It's true. Oh! And Dawn is on Instagram.
In this episode, Louise, Kate, and I talk about:
What professional soulmates look like and how Louise and Kate met as sex educators. Louise and her seduction worked magic, as now they co-teach around the world. Also, why would Louise be walking around with Kegel balls in her bag? She explains.
Why teaching anatomy is so rewarding as a sex educator. For instance, a lot of people still don't know the true size of the clitoris, and Louise loves sharing those important tidbits.
Tea and empathy, which is a workshop Kate created on teaching and practicing empathy skills. It's an incredible communication workshop that is invaluable to strengthening relationships.
How Dawn uses Kate's tea and empathy cards to practice and give herself permission around tough feelings and experiences.
Adopting a sense of playfulness with our emotions so that instead of getting stuck or resisting, if we play and stay curious, we can find a lot more self-compassion.
Women in Sex Tech with Cindy Gallop – Louise attended this conference about women in sexual technology and shares her experience.
Hannah wrote in about being sexually frustrated. After moving in with her boyfriend, their sex life has been getting worse and infrequent. She needs help working through this issue because she's so horny and lonely, she's starting to think about going outside the relationship. Could too much intimacy be part of the issue?
Orgasmic autonomy – what is it and why it might take the pressure of relationship sexual issues.
Rebecca wrote in about being a virgin and a recent experience she had with a boy. She is having big feelings and needs help after having a first she wasn't expecting. Kate talks about building resilience for tough emotions and building networks of support from lovers and also friends and family.
The importance of discussing the terms of engagement around sexual experiences so that you can relax into the experience knowing your needs can get met and what the boundaries are that each person can offer around that sexual exchange.
Pandoras Box has a question about butt stuff. Her boyfriend adores anal – fucking, licking, touching, giving, receiving. But her only anal experience was terrible, so she's hesitant to get started again. How can she ease into anal sex?
Anal anatomy – which muscles can you consciously relax and which ones are involuntary? Louise fills us in.
Curious Kink is having a problem. His girlfriend is super into kink and she's much older. He is wondering how to get started and how to explore this for her. How do you learn about kink? What if it scares you when you're a newbie?
Sex labs and how creating intentional space to practice sex skills with a partner where it's not about being hot but about learning can be super useful and freeing. We are all fumbling as we go along, and this makes space for that.
Resources from this episode
Dawn's online anal course is here.
"Mating in Captivity" by Esther Perel
"When Your Sex Drives Don't Match: Discover Your Libido Types to Create a Mutually Satisfying Sex Life" by Sandra Pertot
"The Ultimate Guide to Anal Sex for Women" by Tristan Taormino
"The Ultimate Guide to Kink" by Tristan Taormino
"The New Topping Book" and "The New Bottoming Book" by Dossie Easton
"Baby Got Back: Anal Erotica" by Rachel Kramer Bussel
"Enough to Make You Blush" by Princess Kali
Kink Academy for all those kinky how-to videos
About Louise Bourchier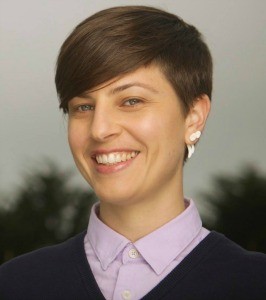 Louise Bourchier, MPH knows sex. She presents workshops on sexual health, sexual pleasure and communication in relationships. Her focus is on the feel‐good aspects of sex, delivered with a healthy dash of humour. Equipped with a vulva puppet and anatomy diagrams, you can guarantee this is not the sex education you received in school. As a leading sex educator, Louise has taught over one hundred workshops to diverse adult audiences. She has presented at Sexpo Australia, spoken at universities including University of Sydney, University of Melbourne, and University of Auckland, as well as working with a wide range of professional and community groups. Louise has a Masters of Public Health, specialising in sexual health, from the University of Melbourne, and lives in Auckland, New Zealand.
You can find Louise at LouiseBourchier.com, and follow her on Twitter @louiselabouche and Instagram.
About Kate McCombs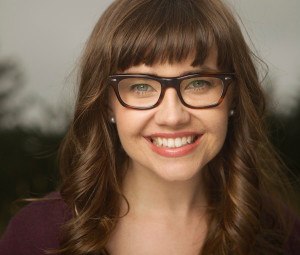 Kate McCombs, MPH is a sex & relationships educator who's geeky about empathy and connection.
Ultimately, all of her work is about helping people feel more comfortable talking about sex and feelings. She believes that meaningful conversations and accurate information can help us create a healthier and more joy-filled world.
To that end, she writes articles and facilitates workshops on how to build amazing relationships. You can find out more about Kate at KateMcCombs.com. You can also follow her on Twitter @katecom and on Instagram.
Listen and subscribe to Sex Gets Real
Use the player at the top of this page.
Now available on Spotify. Search for "sex gets real".
Find the Sex Gets Real channel on IHeartRadio.
Hearing from you is the best
Call or text: 747-444-1840 (standard messaging rates apply)
Contact form: Click here (and it's anonymous)
LISTENER CONFESSION DETAILS
Are you ready to be part of the show with your juicy, awkward, fun, sad confessions? Now you can be!
January's theme is FIRSTS, so if you have a story to share about a first in your sexual or romantic history that was meaningful, transformative, disappointing, surprising, or something that you hope to experience soon, I want to hear from you.
Here are the guidelines:
Subscribe to the Sex Gets Real newsletter (there's a box in the upper right) because that's where I'll be announcing future themes.
Record your story using your phone, your computer, a recorder, or whatever you have at your disposal. It should be no longer than 7 minutes.
Don't want your voice heard? Type up your story, email it in, and I'll read it for you.
Email your MP3 file/story (make it as high quality as you can – both in sound and content) to info(at)sexgetsreal.com.
Submission does not guarantee your story will make it on the show, but every submission will be reviewed and considered.
Deadline for January's confessions is January 20, 2017.
What should your story be about?
I want stories that are real – I want to hear the awkward, the disappointing, the surprising, the reality versus the expectation, how the experience changed you or how it didn't even though you wanted it to. This isn't about being as explicit as possible, and it's not about writing erotica. I want your real, true, humanity-filled story including your feelings, thoughts, and the impact it had on you.
Include a beginning, middle, and end so we have a complete picture of this event you're sharing.
It MUST include the theme of the month, though it doesn't have to be terribly literal. For instance, a "first" may be the first time you felt pleasure or the first time you realized your sexuality was changing or the first time you gave yourself permission to talk to a partner about your past.
Need examples of great personal storytelling?
Listen to The Moth, This American Life, The Heart, or check out the confessions at Erika Lust's XConfessions.
I can't wait to hear from you!