Podcast: Play in new window | Download
There is something so delicious in talking about something that I have so little experience with. This week's chat with Princess Kali is just that – a fun, playful talk about erotic humiliation, objectification, mastering kink, and being a Dominatrix. It's rich, it's approachable, and it's terribly intriguing.
Throughout the episode, Princess Kali drops truthbomb after truthbomb. I adore her story of how she got started as a stripper and Dominatrix. It's not often you find a woman who recognizes that men will be objectifying her simply because she's a woman, and so decides to make a profit off of that behavior.
We dig into what humiliation is and why people crave it, how you can tap into your inner Dominant, and what happens when people stifle and ignore their deep sexual desires. Plus, tips for getting your submissive involved in scene planning!
As Princess Kali says, kink is a team sport. I can't wait for you to hear this chat.
Follow Sex Gets Real on Twitter and Facebook. It's true. Oh! And Dawn is on Instagram.
In this episode, Princess Kali and Dawn talk about:
Erotic humiliation: what is it, why do folks do it, and what are some misconceptions around it? Princess Kali has literally written the book on it, "Enough to Make You Blush: Exploring Erotic Humiliaton".
Slut space, which is a phrase Kali has coined, similar to sub space and top space. It's all about slutty, sexual objectification that Kali has seen as a common thread among folks who love humiliation play.
Rape fantasies versus ravishment fantasies. It's less about violence and more about being desired and having someone act on that desire to help cis women, specifically, overcome the social taboos around sex.
Ways people misunderstand erotic humiliation and why blanket techniques, like assuming name-calling is embarrassing for everyone, doesn't work.
Activity-based kink versus feelings-based kink, and why focusing only on the activity is bullshit. Kali has a beautiful explanation for a juicier, more authentic way to do kink.
Becoming masterful at kink and Kali's suggestion for the best way to do that. It is NOT doing all of the kink things all at once.
KinkAcademy and why it's so critical that we have a way to learn about sex, while watching diverse bodies engaged in the actual sex acts being discussed. It's not porn-utainment. It's real education in a way you don't normally see in the world.
The number one misconception that people have about working with a Dominatrix. Princess Kali's answer may surprise you.
Ethical versus unethica sexual expression with professional sex workers, specifically for married folks who have a spouse who doesn't understand their sexual needs.
Resources discussed in this episode
KinkAcademy.com – over 1400 educational videos on kink
"Enough to Make You Blush: Exploring Erotic Humiliation"
About Princess Kali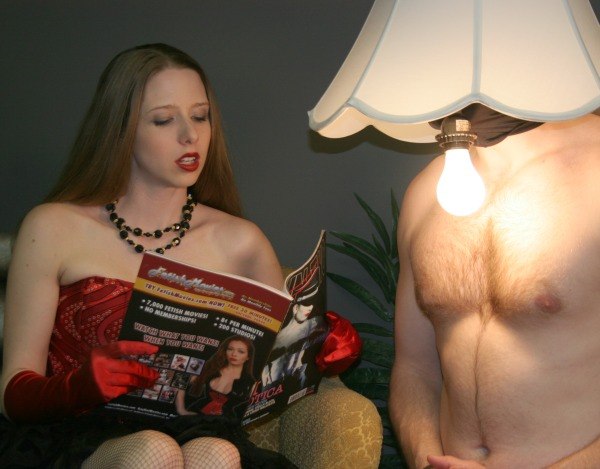 Princess Kali takes her kink seriously and has spent over fourteen years exploring not only the how but the why of alternative lifestyles. Her experience working as a professional dominatrix has given her a unique understanding of the motivations behind erotic humiliation play as well as a passion for helping people participate in it more safely and enjoyably.
Her dynamic and engaging style of presenting has been welcomed at more than 150 venues including kink events such as Dark Odyssey, Fetish Fair Fleamarket, Kink in the Caribbean, and IMsL as well as mainstream venues such as Harvard University and SXSW.
Princess Kali is currently focusing on personal coaching and group workshops to help people safely discover their own style of kink with the benefit of her experience and guidance. Kali resides in the San Francisco area but travels often for workshops and events. You can also follower her on Twitter @princess_kali.
Listen and subscribe to Sex Gets Real
Use the player at the top of this page.
Now available on Spotify. Search for "sex gets real".
Find the Sex Gets Real channel on IHeartRadio.
You know I love hearing from you, so here's how to reach the show
Call or text: 747-444-1840 (standard messaging rates apply)
Email: info@sexgetsreal.com
Contact form: Click here (and it's anonymous)