Podcast: Play in new window | Download
It's just you and me this week. No guest. No interview. Just your questions and emails and me savoring every single one of them.
We're talking transsexual fetish sex, pegging, exploring sex with a partner who is a rape survivor, what it means to be bad at sex, Hollywood myths about how sex should look, and ALL the ways to communicate with the folks we're fucking so that we can all be more successful in the sack.
Don't forget to take the location poll on the homepage of sexgetsreal.com to help me choose the cities I'll visit with my Sex Gets Real tour, too.
Psst…did you know you can follow Sex Gets Real on Twitter and Facebook? It's true.
In this episode, Dawn talks about:
A sweet email from a new listener who recently found out she has herpes and how the show helped her.
What she should be saying about folks with disabilities after a listener offers a language upgrade.
How to navigate sex with a trans person after a listener writes in saying he wants sex with a transsexual and all he can find are prostitutes. There's such a fine line between honoring our fantasies without shaming ourselves and living those fantasies in a way that doesn't harm or abuse highly marginalized folks, like trans individuals. This turns into a heartfelt plea.
Being bad at sex and why a listener recently had such a terrible time with a lover she'd been lusting after forever. Oh, and does her being in a sexless marriage have anything to do with this? Dawn also talks about Dr. Eve's work around cyber infidelity.
The importance of talking to your spouse about sex – from a listener who hasn't had sex in over a decade with her husband to a listener who wants to have sex with a trans person even though he's married to a listener who needs help with his wife's response to his love of pegging – the only way to really navigate so many of these issues is to actually TALK about it. But it has to start with laying the foundation of healthy communication skills. How do you do that? Dawn dives in.
Hollywood myths about magically awesome, silent sex and what makes someone good in bed.
Pegging and harnesses and clit stimulation as a wearer of harnesses. But more importantly, the headspace required to really enjoy pegging as the giver. And a listener's wife seems to not be in the right headspace for pegging at all.
Supporting a rape survivor in their sexual exploration.
Resources discussed in this episode
"Radical Ecstasy" by Janet Hardy and Dossie Easton
SpareParts Joque harness – want one? I sell them. Contact me for details.
Sex after rape. There's a great article here and here.
About Dawn Serra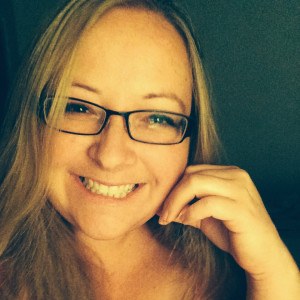 For those of you who have listened for awhile, you know more about my sex life than most people know about their partners, but I figured it was time for a little bio action.
First, you can check out my sex & relationship coaching over at DawnSerra.com.
You can follow me on Twitter @dawn_serra, on Facebook, and over on Instagram, too.
Here's the official word: In a world that makes us feel like we aren't enough, Dawn Serra is on a mission to rewrite the stories we're told about sex, relationships, and our bodies.
As a sex coach, sex educator, and fat-bodied trauma survivor, Dawn invites you to drop the shame, get curious, and explore sex on your terms, in whatever form that may take.
Dawn is also the creator of the annual Explore More Summit.
Listen and subscribe to Sex Gets Real
Use the player at the top of this page.
Now available on Spotify. Search for "sex gets real".
Find the Sex Gets Real channel on IHeartRadio.
You know I love hearing from you, so here's how to reach the show
Call or text: 747-444-1840 (standard messaging rates apply)
Email: info@sexgetsreal.com
Contact form: Click here (and it's anonymous)